Take advantage of preferential rates by buying your tickets at the Tourist Office of Batz-sur-Mer
The mini-golf of Batz-sur-Mer
The Pass'3 visites : 6€ instead of 10€, enjoy 3 visits : Saint-Guénolé tower, the Windmill and the Museum of Salt Marshes.
The salt Marches Museum
The Nuits Salines festival : 19th , 20th and 21st of July 2019.
The Océarium of Le Croisic
The Festival Tempo : from 30th of May to the 2nd of June.
Terre de Sel
Planète sauvage
Saint-Nazaire : the sub-marine, the ecomuseum, the cruises, EOL...
Legendia Parc
Monkey forest
Branféré Botanical parc.
You can also book cruises for Belle-Île-en-Mer, Houat and Hoëdic with Navix.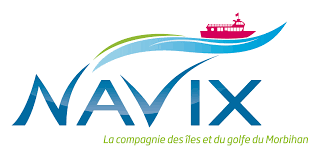 Book also your unusual appointments in Batz-sur-Mer, see our agenda:
- Gourmet walks and hikes
Nature walks
- For children: The Little Artists! and the Curious P'tits!
- Guided tours of the town of Batz or its salt villages Kervalet and Trégaté
- Unusual guided tours on foot or by bike (the personalities of Batz-sur-Mer, the chapels, the Dune de la Falaise...)
- Tales for children
- Initiations to fishing on foot