You are more natural, you like to enjoy the view offered by our landscapes, discover our region through many hike paths and many walking and cycling routes !
Pedestrian and by bike
Ouf plan offers you walking and cycling routes:
Route through the saltmarshes

This road is shared by cyclists, walkers and drivers.
You can go to Guérande or La Turballe and enjoy the landscapes.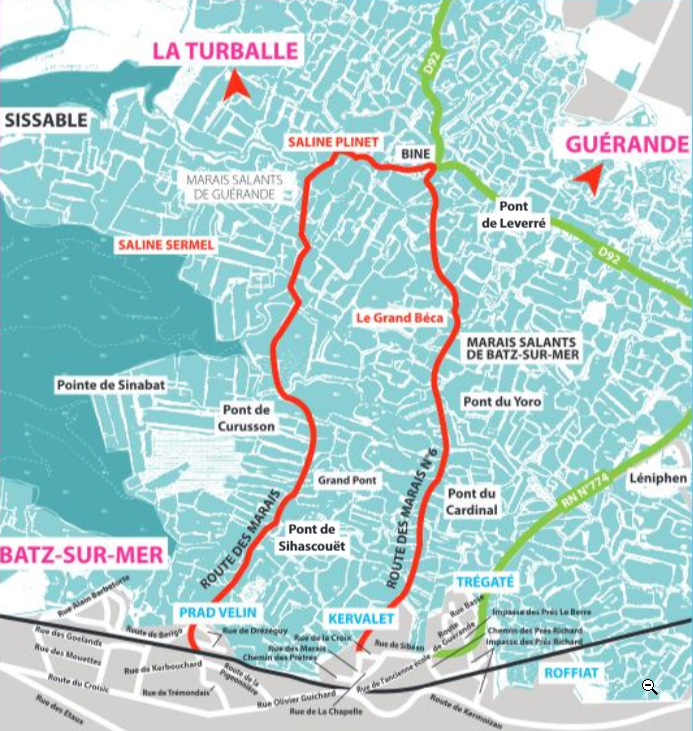 You can download our plan, it is also available at the Tourist Office.

Hike paths in the whole destination :
You will find those guides at the Tourist Office :

Topo randonnée: 5 €
Topo vélo: 4 €
Topo guide "De la Vilaine à la Loire" 9.90 €